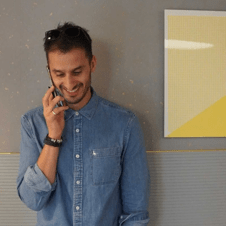 Raman Sehgal
Founder
Originally from Newcastle, Raman's main responsibility is to drive the strategy and cultural development of the business inline with our vision. He also provides support and counsel across global accounts, guiding strategy for our contract service clients and leveraging his vast experience and network in the industry.
Raman's background
Raman landed in the pharma sector by chance at 23 years old when he became fascinated by marketing within drug development, clinical manufacturing and the complex life science industry. As his passion and knowledge of the outsourcing sector grew, he took a leap of faith in 2009 and founded ramarketing from his spare bedroom. He has since guided and driven 12 years of consecutive growth in our award-winning agency.
During that time, Raman has advised 100+ companies across healthcare and the drug development supply chain, helping them create growth plans and marketing strategies. From niche CROs to multinational blue-chip CDMOs to fast-growing tech companies, Raman helps companies grow. Today, he is as thirsty as ever for knowledge in a bid perfect his craft, grow our business and support more companies that operate in the pharma and biotech sector. He is also an international keynote speaker, regular blogger, university guest lecturer and the founder and host of the Molecule to Market podcast.