​Brighten up your work day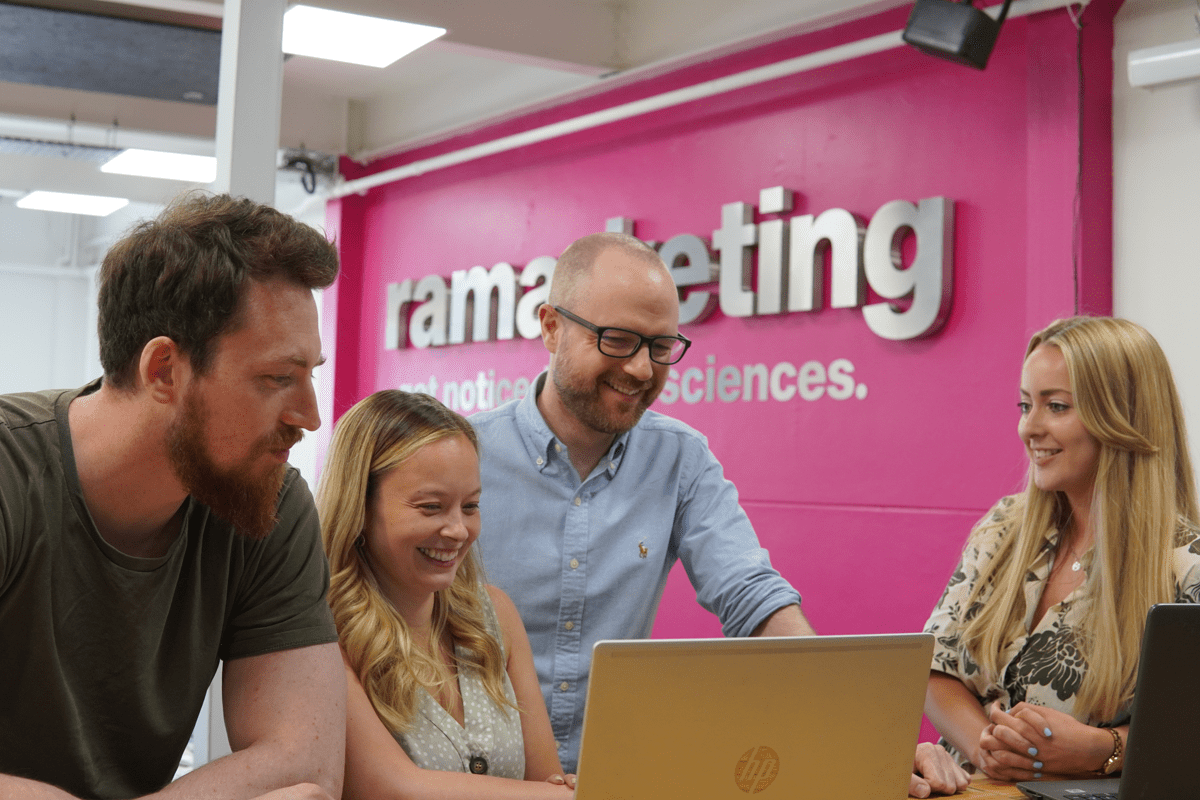 We are one of the fastest-growing life sciences agencies in the world with over a decade of year-on-year, organic, sustainable and profitable growth. That's why we're a secure home and exciting place to work for our team.
We are proud to have an international client base in life sciences and a diverse team based across the globe. Our culture has been formed by years of hard work, ambition and genuine friendships, combined with a progressive desire to produce world-class work that gets our clients noticed in the pharma and biotech industry. We believe that by investing in our people, we will continue to succeed.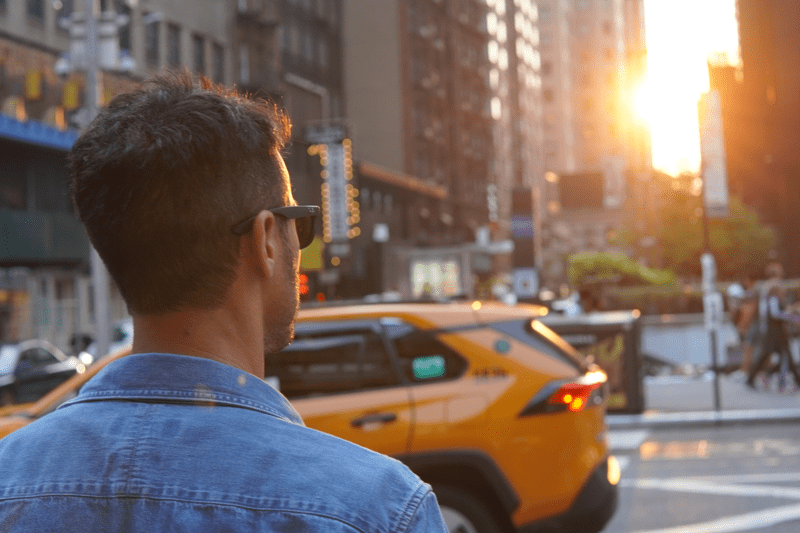 Career aspirations
We're lucky enough to have a strong staff retention rate (80%+). Why? Because to us, our team should have the freedom and flexibility to grow their career in whichever direction they choose. Whilst every team member naturally starts in one job role or team, we offer our team the ability to grow into roles based on preference and skill set.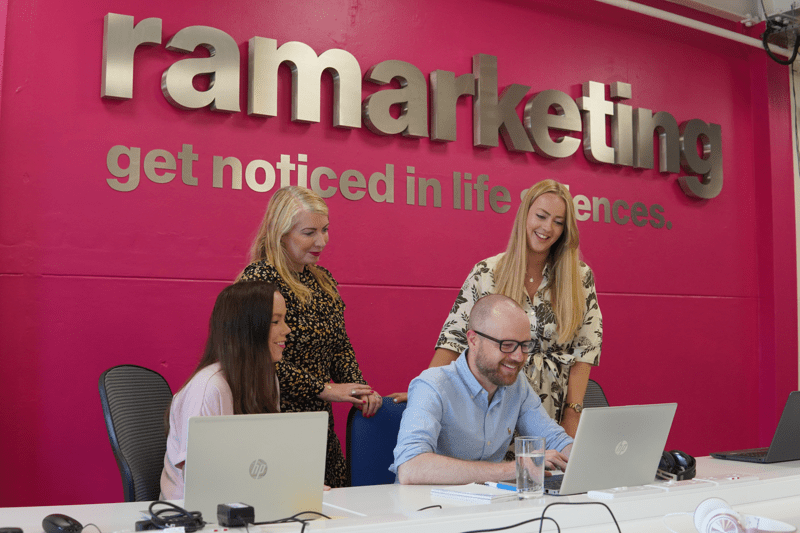 Our sector
The ramarketing team collectively shares a truly impressive knowledge of the life science industry and drug development space. Our sector specialism combined with technical capabilities is one of the things that sets us apart as a go-to agency for clients that operate in the global pharma and biotech market.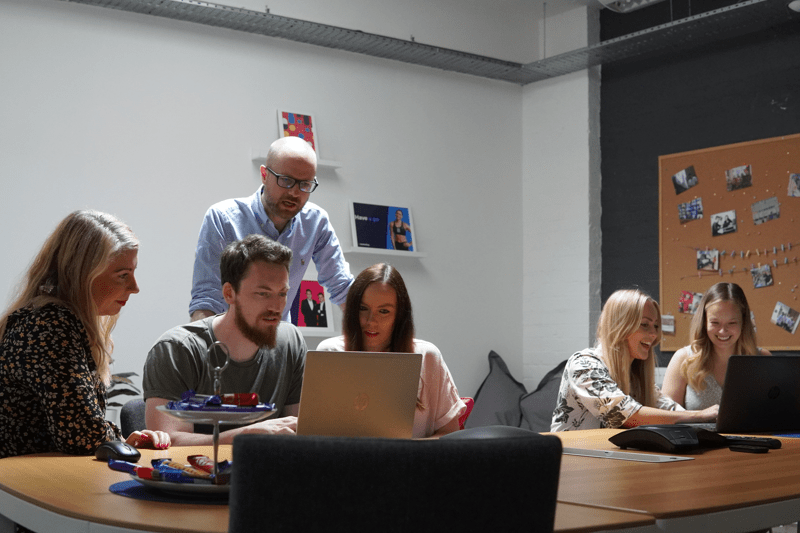 Proudly profitable
We're lucky enough to be a fast-growing, profitable company that pushes to be better each and every day. We've built a determined team whose main aim is to help our clients grow (and then we grow too). Meaning we're a safe and stable pair of hands to work with.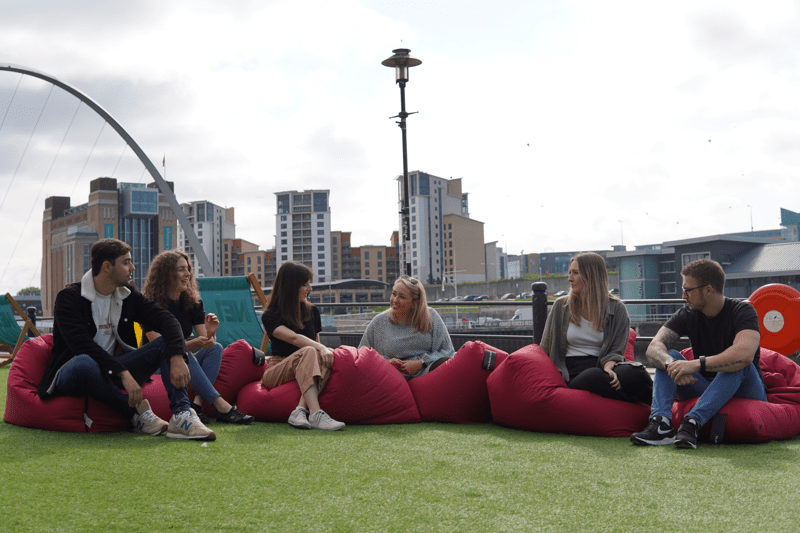 Flexibility
There's a reason we have won a Best Places to Work award. We believe it's our job to support our people to work to the best of their ability. Given the global nature of our business, we're not a '9-5' agency and we work across multiple time zones. But we also know life isn't all about work. We're committed to offering our team the right work life balance.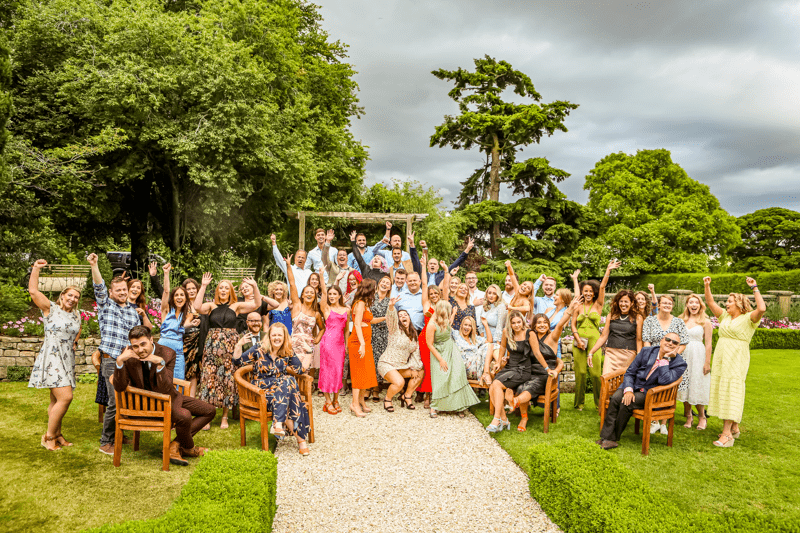 Community
To us, ramarketing is more than just a place of work. We're a close-knit team with shared values that unite us, no matter where we're based across the world. Beyond our own team, we've always recognised the importance of being part of a wider community. This is why we've donated a percentage of our profits since inception to support charitable organisations close to our hearts.
Inclusion
Everyone is welcome. As an inclusive employer, providing diverse and inclusive workplaces, our employees are comfortable bringing their authentic whole selves to work. All that we ask is for you to be driven, to be curious, to find creative solutions and to perform. We approach projects fearlessly, learn quickly, improve constantly, and celebrate every win.
Andrea Dromard
A day in the life of a junior ramarketing account manager
Eleanor Harms, Commercial Manager
Rob Smith, Head of Digital Marketing
Jonny Gatenby, Head of Technology
About ramarketing
We're the agency for ambitious companies looking to raise profile and generate leads in the pharma and biotech sector.
Coworkers
80+ and growing
Already working at ramarketing?
Let's recruit together and find your next colleague.