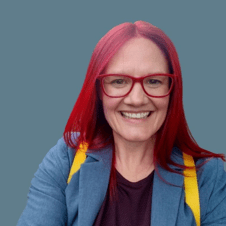 Catherine Mair
Senior Research and Strategy Marketing Manager – Research & Strategy
Catherine is a CIM accredited senior marketing manager within the Research and Strategy team. She dovetails in-depth scientific understanding and extensive multi-sector experience with imagination and creativity to deliver world class brand strategies and marketing plans underpinned by deep market, customer, and competitor insights, that get our clients noticed in life sciences.
Catherine's background
Following a decade in R&D spanning a variety of life sciences disciplines in academia, not-for-profit, and pharma, Catherine transitioned from the lab to scientific sales and business development, and then marketing.
She has driven highly successful commercialisation and marketing strategies for many global biotechs, leading manufacturers and OEMs, and thriving SMEs across areas as diverse as drug discovery and development, advanced molecular diagnostics, analytical instrumentation, electron microscopy coating and cryogenic preparation, nanotechnology, wireless medical devices for personalised medicine and quantified self, immunohistocompatibility and HLA typing, and stem cell technologies.
She is passionate about translating marketing insights into compelling strategies, brand and value propositions, and content plans to meet client objectives and engage target audiences in domestic and international markets.