Design and digital
·
Multiple locations
·
Fully Remote
Midweight Designer
Skilled designer who delivers pixel-perfect results every time? Get creative in this integral role within our design team – we are ready to be wowed.
The company
So, what's ramarketing all about? In a nutshell, we're a full-service content, digital marketing, and design agency for the life sciences industry. We get a kick out of delivering world-class work to clients across the global drug development and manufacturing sector and we're pretty proud to have over a decade of year-on-year organic, sustainable, and profitable growth under our belt.
Today, we're a 60+ strong, diverse, and talented team based in Europe, the US, and Asia, supporting 60+ clients across the globe.
The role
Following significant business growth, we are seeking a skilled designer to work at the heart of our design team. Passionate about your craft, you will bring energy and ideas to client briefs, responding with creative solutions from conception to implementation across a wide range of accounts.
You could be based at our offices in Newcastle or Manchester, or work remotely from anywhere in the UK. 
Day to day, your responsibilities will include:
Generating creative design work with a strong conceptual basis to meet client briefs
Collaborating with designers and fellow team members to meet both agency and client objectives, as well as sharing new design trends
Maintaining good communication with clients to understand their business goals and complex projects
Ensuring work is flawless and meets a high-quality standard, ready for publication
Preparing and presenting work for existing and new pitches, projects, and workshops
Working autonomously to meet project milestones and deadlines
The salary range
£30,000 to £39,000
The person
You'll be a proficient designer who lives and breathes creativity. Acting with integrity and professionalism, you'll be committed and driven to be the best. As a team player, you'll maintain a positive approach and get a kick out of delivering results to clients. You'll always be up for a challenge and support your team members in achieving effective outcomes.
We'd also love you to have:
Formal training and relevant design experience
Proficiency with Adobe products such as Photoshop, Illustrator, InDesign, and Figma
A passion for design demonstrated through a first-class portfolio
An agency background preferably, and experience within B2B and the life sciences or pharmaceutical sector would be advantageous
Excellent communication skills, with the ability to convey concepts and explain designs
Problem-solving skills with a keen eye for detail
The benefits of working at ramarketing
At ramarketing, we genuinely care about our people. We want everyone to love what they do and believe it's our job to support our team members so that they can crack on with being brilliant. We're 100% committed to diversity and inclusion and work hard to recruit, nurture and work with people and clients of all ages and backgrounds. Be yourself – we like it that way.
As well as offering highly competitive salaries, our UK employees can also benefit from the following:
Flexible or remote working options available
Annual company profit-based bonus
Enhanced employer pension contributions
Ongoing learning and training opportunities + one day a month provided to develop a skill or solve a challenge
Private healthcare and critical illness cover, plus income protection
A one-off additional 10 days annual leave offered after 5 years of service
If you like what you see, please upload your CV and cover letter detailing your experience and why you want to be part of our team. For any questions about this role, please feel free to contact Jonny Gatenby at jonnyg@ramarketingpr.com.
The recruitment process for this role 
So you know what to expect, here's the process: 
Screening: Candidate applications will be reviewed post-closing date, we'll then let you know if you've been asked to the next stage 
Interview one: We'll ask you to come to our first interview with a member of our creative team
Tasks: If you're successful in your interview, we'll invite you to complete a creative task relative to the role. This is to get a sense of your skill set and approach
Interview two: We'll ask you to attend a second interview to discuss and/or present your tasks. This will involve the Jonny Gatenby and our Head of People, who will focus on the culture and values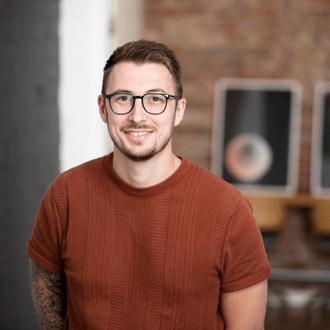 Opportunities to join our incredible team
About ramarketing
We're the agency for ambitious companies looking to raise profile and generate leads in the pharma and biotech sector.
Design and digital
·
Multiple locations
·
Fully Remote
Midweight Designer
Skilled designer who delivers pixel-perfect results every time? Get creative in this integral role within our design team – we are ready to be wowed.
Loading application form
Already working at ramarketing?
Let's recruit together and find your next colleague.