Office Manager
Due to an internal promotion, we're looking for an office manger, someone who loves adding value as a people professional and who will embody our company values. Are you ready for a new challenge?
The company
So, what's ramarketing all about? In a nutshell, we're a full-service content, digital marketing and design agency for the life sciences industry. We get a kick out of delivering world-class work to clients across the global drug development and manufacturing sector and we're pretty proud to have over a decade of year-on-year organic, sustainable and profitable growth under our belt.
Today, we're a 65+ strong, diverse and talented team based in Europe, the US and Asia, supporting 60+ clients across the globe.
The role
To keep things ticking along nicely, we're looking for a pro active office manager to support our Head of People and the rest of the team. Working from our HQ office in Newcastle your role will be to ensure the smooth running of ramarketing HQ and its satellite locations on a day-to-day basis. This includes ensuring the team is 'loved' which is a large part of our culture, as well as owning the operational functions of the People Team.
You'll work closely with our Head of People to ensure clients, candidates, and employees receive outstanding service with a personal touch that makes our business special, and be 'that' team player who everyone can count on in a crisis.

Additional activities include:
Manage and own the travel booking operations within the business to ensure travel related tasks such as booking accommodation, flights and rail tickets etc. are carried out in a timely and organised manner.
Provide People Process support across the business from onboarding to offboarding.
Working alongside the the Head of People to provide world class support.
General office management duties including health and safety responsibilities.
Greet guests to ramarketing HQ and make them feel welcome.
Facilities management including coordinating office cleaning, refuse collection, recycling etc.
Prepare, respond to and file correspondence on behalf of the agency.
Ensure client and internal meetings are suitably resourced; online meeting calendar management, video conferencing and room set-up.
Answering the phone and covering administrative filing, scanning and printing where required.
Provide support for talent management through the companies applicant tracking system.
Ensure everyone has the right kit to be able to do their job.
The person
As office manager you will live and breathe our ramarketing approach to work. Someone with commitment, drive and a passion for their craft.  and being a people professional. That wants to get stuff done. And who wants to learn and support their team to do the same.
You'll also have:
Be able to shoulder the responsibility of being a sector lead, confidently inform and advise the team and business.
Acts with utmost integrity and professionalism. A sense of humour will help too.
Able to communicate effectively and authentically both face to face and via different mediums.
Natural desire to continually learn and improve both their teams and themselves.
Highly resilient in a fast-paced global environment and able to embrace change and bring others along with them.
Driven to be the best and coach others to be the best too.
Gets a kick out of delivering results to clients.
Energetic outlook, engaging team player and positive approach to life and work.
Attitude is everything. We love to challenge each other, work hard and find better ways of doing things.
 The salary range
£25,000 to £30,000
The benefits of working at ramarketing
At ramarketing, we genuinely care about our people. We want everyone to love what they do and believe it's our job to support our team members so that they can crack on with being brilliant. We're 100% committed to diversity and inclusion and work hard to recruit, nurture and work with people and clients of all ages and backgrounds. Be yourself – we like it that way.
As well as offering highly competitive salaries, our UK employees can also benefit from the following:
Flexible or remote working options available
Annual company profit-based bonus
Enhanced employer pension contributions
Ongoing learning and training opportunities + one day a month provided to develop a skill or solve a challenge
Private healthcare and critical illness cover, plus income protection
A one-off additional 10 days annual leave offered after 5 years of service
If you like what you see, please upload your CV and cover letter detailing your experience and why you want to be part of our team. For any questions about this role, please feel free to contact lara.langdon@ramarketingpr.com
The recruitment process for this role 
So you know what to expect, here's the process: 
Screening: Candidate applications will be reviewed, we'll then let you know if you've been asked to the next stage 
Interview one: We'll ask you to come to our first interview with our Head of People 
Tasks: If you're successful in your interview, we'll invite you to complete two tasks relative to the role. This is to get a sense of your skill set and approach
Interview two: We'll ask you to attend a second interview to discuss and/or present your tasks, and focus on culture and values.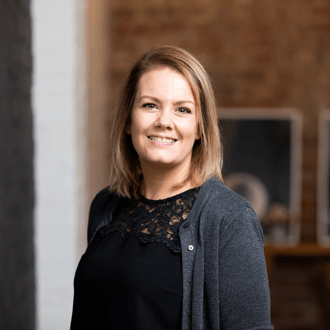 About ramarketing
We're the agency for ambitious companies looking to raise profile and generate leads in the pharma and biotech sector.
Office Manager
Due to an internal promotion, we're looking for an office manger, someone who loves adding value as a people professional and who will embody our company values. Are you ready for a new challenge?
Loading application form
Already working at ramarketing?
Let's recruit together and find your next colleague.