Project Management
·
Newcastle
·
Hybrid Remote
Graduate Traffic Manager
The Business
Operating globally with 60+ clients and 50+ team members across Europe, the US and Asia ramarketing is a full-service content, digital marketing and design agency that specialises in the life sciences sector, within drug development and manufacturing. Growing rapidly year on year, we pride ourselves on our world class work, inclusive culture and industry specialism. With an 80% staff retention rate, we hire team members with the aim of nurturing their careers over time, so they can be a part of our growth not only now, but in the future.
Job purpose
The Graduate Traffic Manager will work closely with the Head of Project Delivery to make sure that all work flows efficiently through the delivery teams, monitoring workload and ensuring that tasks can be delivered to agreed deadlines.
The Graduate Traffic Manager will work alongside the Account Management team, ensuring world class delivery to all clients - meeting and exceeding expectations on quality, timelines, budget and resource capability.
A strong communicator, the Graduate Traffic Manager will make sure the relevant Heads of Departments are aware of task and resource availability in their teams so they can make informed decisions to prioritise workload.
The Graduate Traffic Manager will work closely with the Head of Project Delivery to continually improve planning processes within ramarketing. In close collaboration with the managers, you will play an active role in forward planning resource across the business, ensuring that all tasks are delivered to agreed timelines.
The Graduate Traffic Manager will actively identify bottlenecks within the business and together with the Heads of Departments work to remove these whilst ensuring that all delivery staff are fully utilized.
Principal job elements & responsibilities
Facilitate the flow of work across our departments, working directly with account managers and project managers to take requests for resources across design & development, digital marketing, PR and content, ensuring that requests are dealt with in a timely and efficient manner.
Work alongside the Head of Project Delivery to monitor tasks and resource to ensure that the delivery team are fully planned, and tasks are delivered to agreed deadlines.
Accountable for flagging resource availability to the relevant Heads of Department and Account Managers.
Responsible for following the planning processes to make sure that all tasks are planned in order to enable them to be delivered to agreed deadlines.
Deal with competing requests for resources, sometimes at short notice, to ensure that the highest priority of work is always delivered.
Responsible for moving work through the delivery teams, taking dependencies into consideration when scheduling daily, weekly, and monthly tasks.
Responsible for always keeping our internal PSA software up to date, ensuring that we have a short, medium, and long-term view of resource requirements across the agency.
Work with Heads of Departments to resolve resource issues or queries around which jobs best suit their individual members of staff.
Keep stakeholders up to date regarding scheduling and status of work where appropriate, managing expectations around delivery timelines to minimise disruption.
Build strong relationships with account managers, project managers and delivery staff, to facilitate negotiating workloads and priorities of work.
Provide reports to the Heads of Departments on resource availability to help identify and resolve any issues ahead of time.
Skills and experience
The candidate we are looking for will have the following:
Strong organisation skills.
The ability to effectively negotiate.
Clear and concise communication.
An ability to take a range of data/information, and report on this in an easy to understand way.
The following experience would be useful, but is not essential for a potential candidate:
Experience in some of the services you will be dealing with (research & strategy, content, design, digital, marketing).
Experience of using a professional services system (PSA) or project management platform.
Salary Range 
£18,000 - £20,000
Behaviours
The Graduate Traffic Manager will live and breathe our ramarketing approach to work. Someone with commitment, drive and a passion for their craft. That wants to get stuff done. And who wants to learn and support their team to do the same.
Acts with utmost integrity and professionalism. A sense of humour will help too.
Able to communicate effectively and authentically both face to face and via different mediums.
Natural desire to continually learn and improve both their teams and themselves.
Highly resilient in a fast-paced global environment and able to embrace change and bring others along with them.
Driven to be the best and coach others to be the best too.
Gets a kick out of making sure that work is delivered on time.
Energetic outlook, engaging team player and positive approach to life and work.
Attitude is everything. We love to challenge each other, work hard and find better ways of doing things.
Values
Be canny: Our canny culture has become one of our superpowers. Creating an agency clients love working with and our team enjoy working for. It's about treating people how you want to be treated.
Be genuine: We're an agency built on heart, soul and integrity. Jam-packed with genuine people. To us, being genuine means being straight and sincere and when in doubt, doing the right thing.
Really care: It's the continuous sharpening of our craft and pride in our work. It's about really caring about everything we do. Our team, our clients and our friends of ramarketing.
Have a go: Our business has been built on an entrepreneurial spirit of working hard, trying new stuff, learning and having a go. It requires getting comfortable with being uncomfortable. It's about being better than yesterday.
Department

Role

Traffic Manager

Locations

Remote status

Hybrid Remote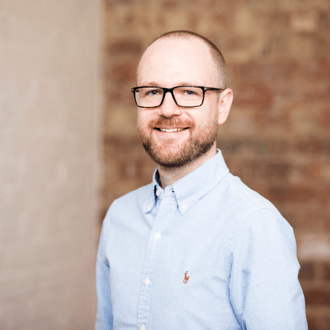 Contact
Jordan Hall
Head of Project Delivery – Project Management
About ramarketing
We're the agency for ambitious companies looking to raise profile and generate leads in the pharma and biotech sector.
Project Management
·
Newcastle
·
Hybrid Remote
Graduate Traffic Manager
Loading application form
Already working at ramarketing?
Let's recruit together and find your next colleague.